Paddle Antrim Festival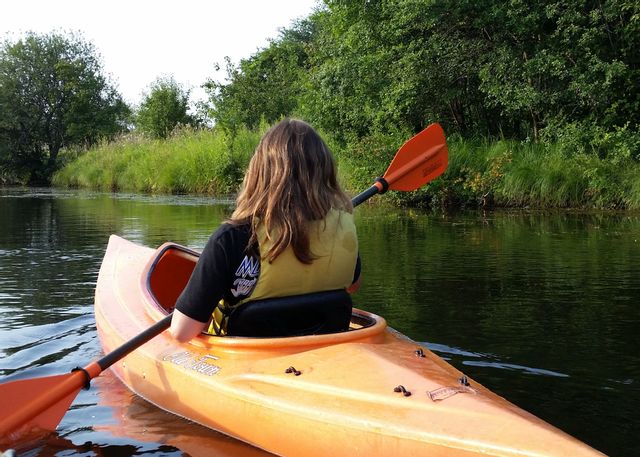 Description
The Paddle Antrim Festival celebrates the amazing waterways and communities of Northern Michigan. The Festival, always the second weekend after Labor Day, includes a two-day paddle event through the Chain of Lakes Water Trail in Antrim County. This choose your own adventure paddle provides the opportunity for you to paddle one or both days and decide how far to travel. There are exits strategically placed along the route so you may go anywhere from 7 miles to all 42 miles.
We look forward to welcoming paddlers to the Chain of Lakes Water Trail for the 6th Paddle Antrim Festival on September 17-18, 2021.  The Festival will look a little different this year and registration will be limited to 150 paddlers at this time. Your safety and the safety of our staff and volunteers is very important to us. Due to COVID-19, we will be complying with all CDC, State, and local guidelines (e.g. masks and social distancing). Details and updates will be provided via email to all participants.
9:00 AM EDT
to 9:00 PM EDT
Private:No
RSVP Required:No
Virtual Event
Please note that this is a virtual event and has no physical location.